Do something different on burger night…take it to another level ! If you've made roast lamb but don't know what to do with the leftovers, then make this best Ever Roasted Lamb Burgers Recipe. This burger is next-level!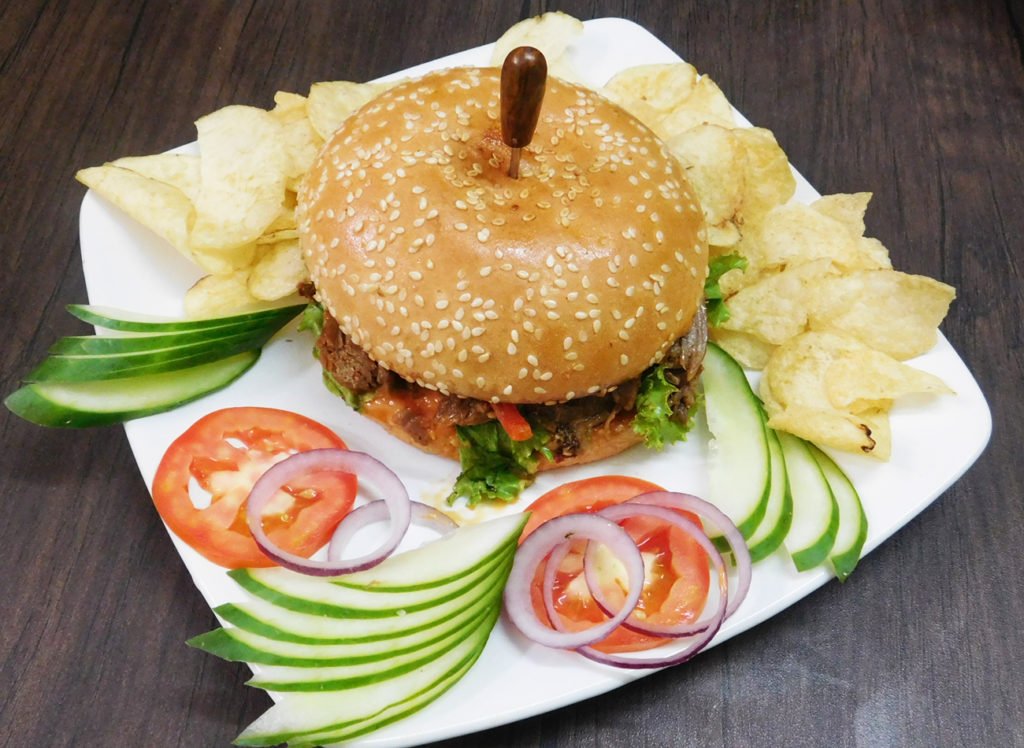 Who said that roasted lamb is just a one-hit wonder, right? You can pretty much reuse the leftovers from a roasted lamb dinner for a couple or more days in the week. There are plenty of fantastic ways to revamp leftover roast and give them delicious, new life! The simplest way to revamp leftover roast is to make tasty Roasted Lamb Burgers!
In essence, some of the leftover roasted lamb might get a bit dry if you don't use the leftovers immediately. So shoving those pieces of meat into a burger with a rich sauce is the perfect solution. With this roasted lamb burger recipe, you'll feel like you're having a cosy Sunday meal any day of the week you want.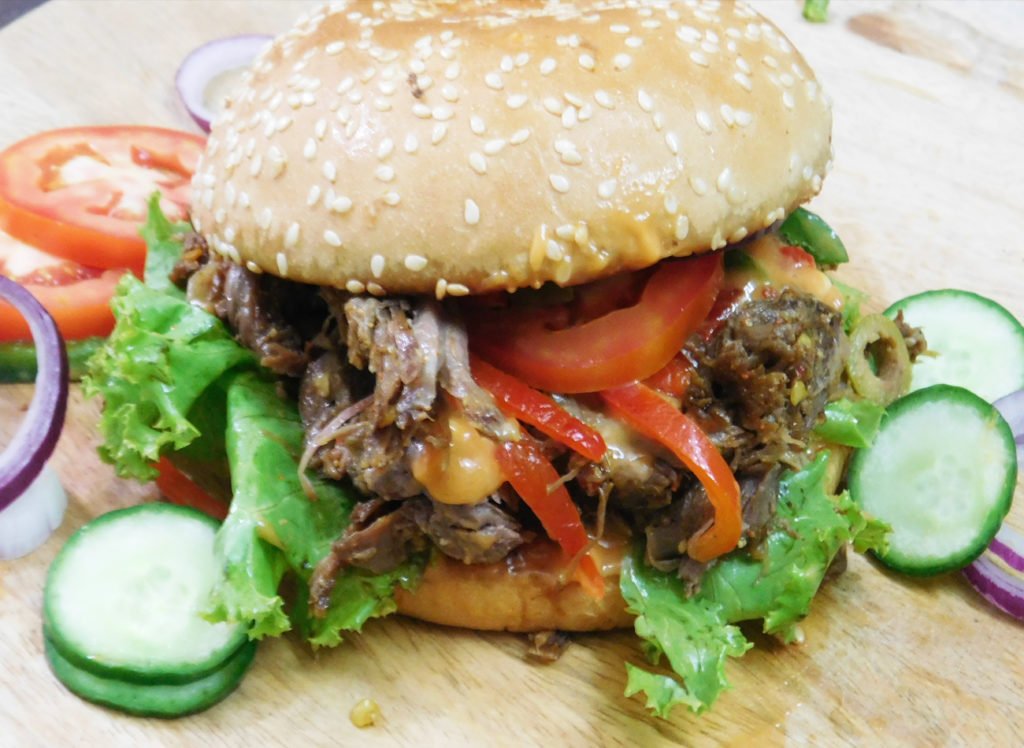 There's nothing more satisfying than making a delicious roasted lamb burger. You know the kind….fluffy bun topped with a juicy meat that's piled high in flavorful toppings?
Ingredients in Roasted Lamb Burgers?
Take your burger night to the next level with homemade lamb burgers! Not only are these simple to make (they require nothing more than leftover roasted lamb, burger buns, sauce and salad leaves), but the topping possibilities are endless, ensuring a little something for every member of your family!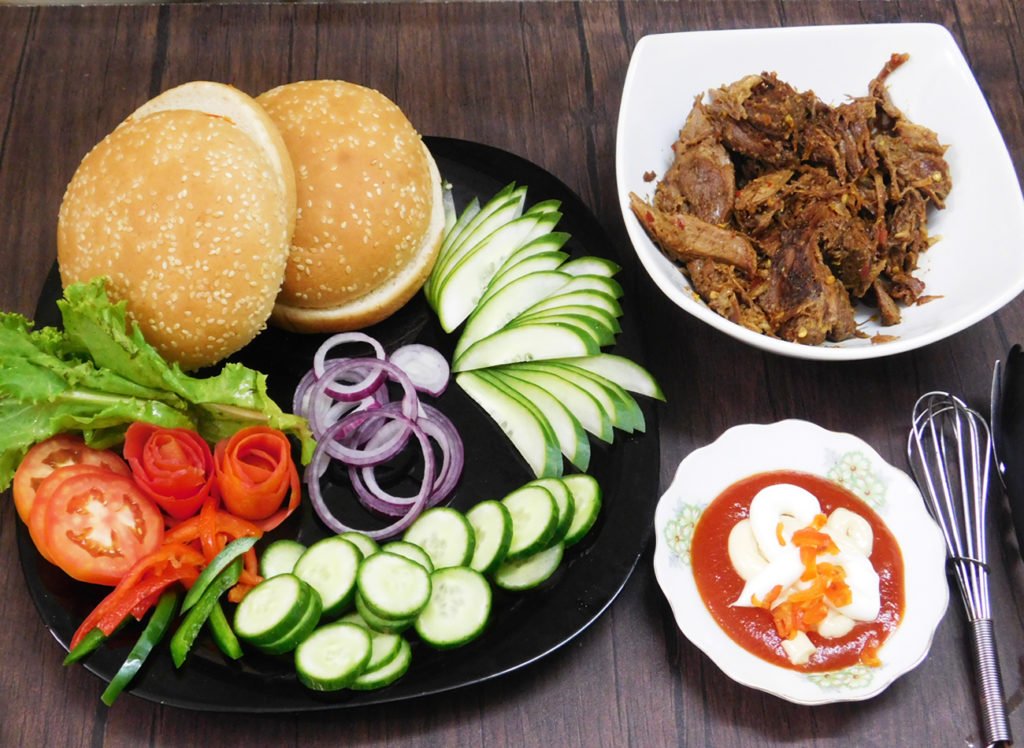 This Best Ever Roasted Lamb Burgers Recipe is the EASIEST way to transform your leftover roast into a hearty, scrumptious breakfast/brunch sandwich recipe the next day. Experiment with different sauces or fillings and put your own twist on these burgers. Just make sure that you guard it well if you happen to take it to work. It's a total standout burger and other colleagues will be eyeing it. Yes, it's that good!
How do you make Roasted Lamb Burgers?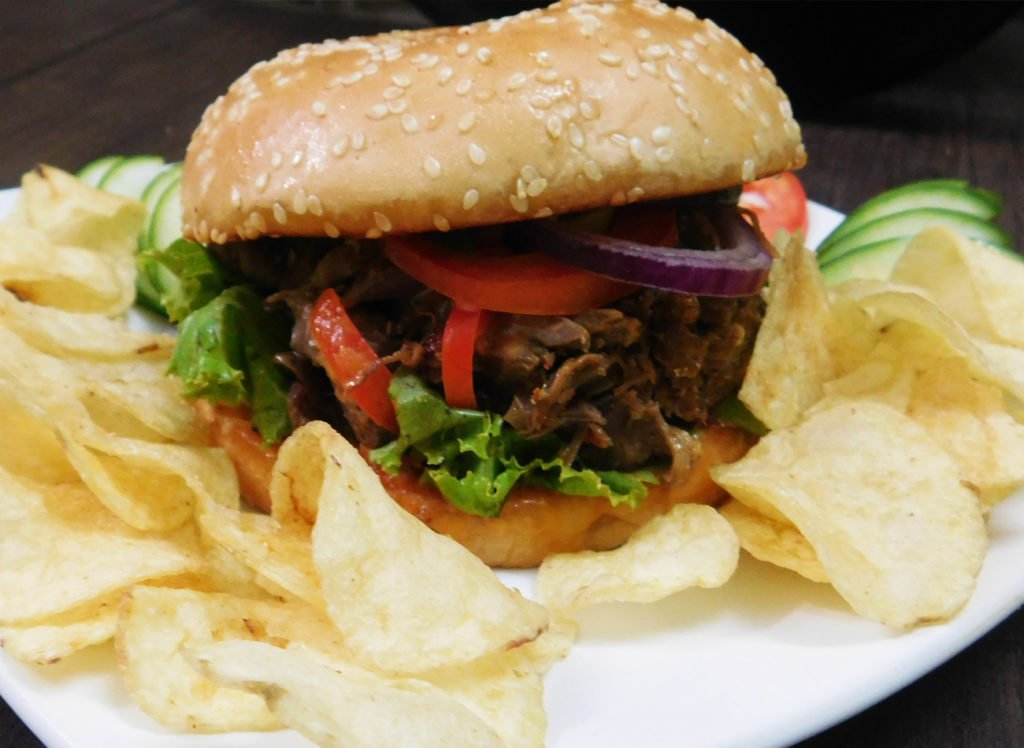 Dry meat isn't going to make this roasted lamb burger particularly appetizing. Sure, gravy can fix it to an extent, but not really. Your tender, juicy, succulent meat roast from the previous day quickly turns dry and insipid the next day as you reheat it, and that's enough to ruin a great burger. So here's the secret to keeping that lamb roast juicy the following day as well – steam the leftover roast in the oven so that the meat stays tender and juicy without drying up!!
Gently reheating the lamb roast wrapped in foil or parchment paper is a simple way to ensure that your leftover lamb roast tastes just as good as it did the previous day. These Best Ever Roasted Lamb Burgers are juicy, flavorful and super easy to make. Unexpected, yet super homey and familiar! You'll love every bite! Be sure to grab my tips below.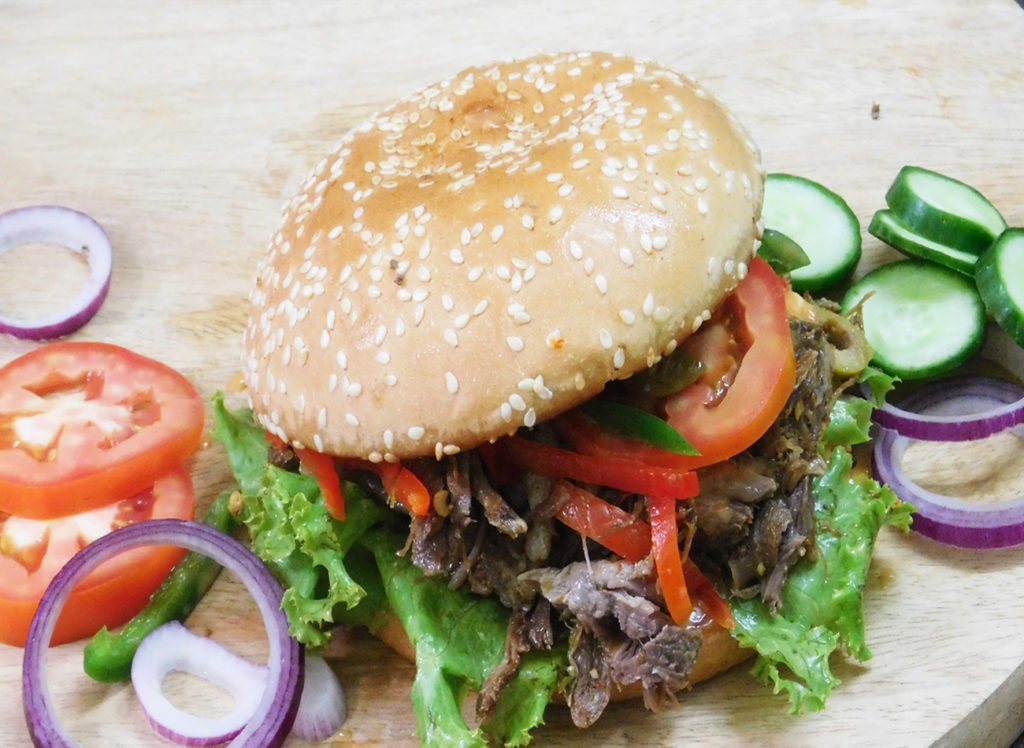 What To Serve With Roasted Lamb Burgers?
These roasted lamb burgers don't require a whole lot else to serve along, but if you're stuck for what to serve alongside your roasted and pulled masterpiece? Don't worry… here's some delicious recipes for a little divine inspiration:
Other Extra Additions for this Burger
Egg (fried, poached, scrambled, omelet – whatever you like!)
Cheese (I didn't want cheese in mine, but a slice of cheddar would be delicious too)
Ice burg leaves
carnalized onions
jalapeno
But the bottom line is that you just can't go wrong with this leftover roasted lamb burger! Steam the meat so that it retains that tender, juicy texture, and then go ahead and add whatever you want to add!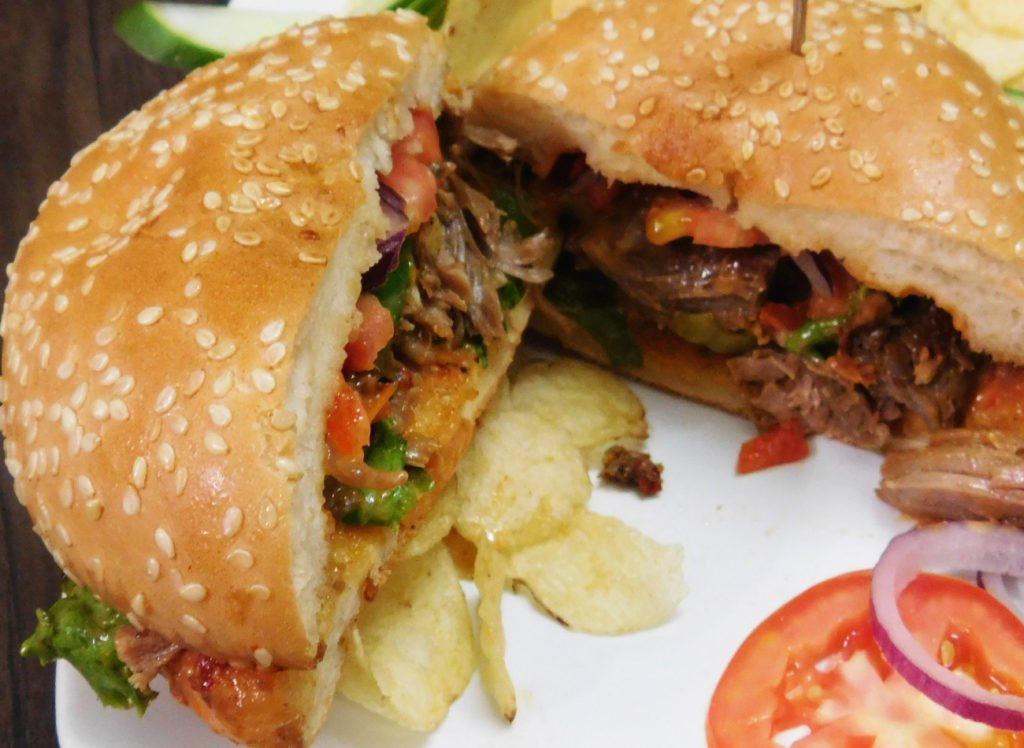 So, are you ready for the tastiest, most tender melt in your mouth Lamb Burger you've ever had? These Roasted Lamb Burgers are, quite simply, sensational.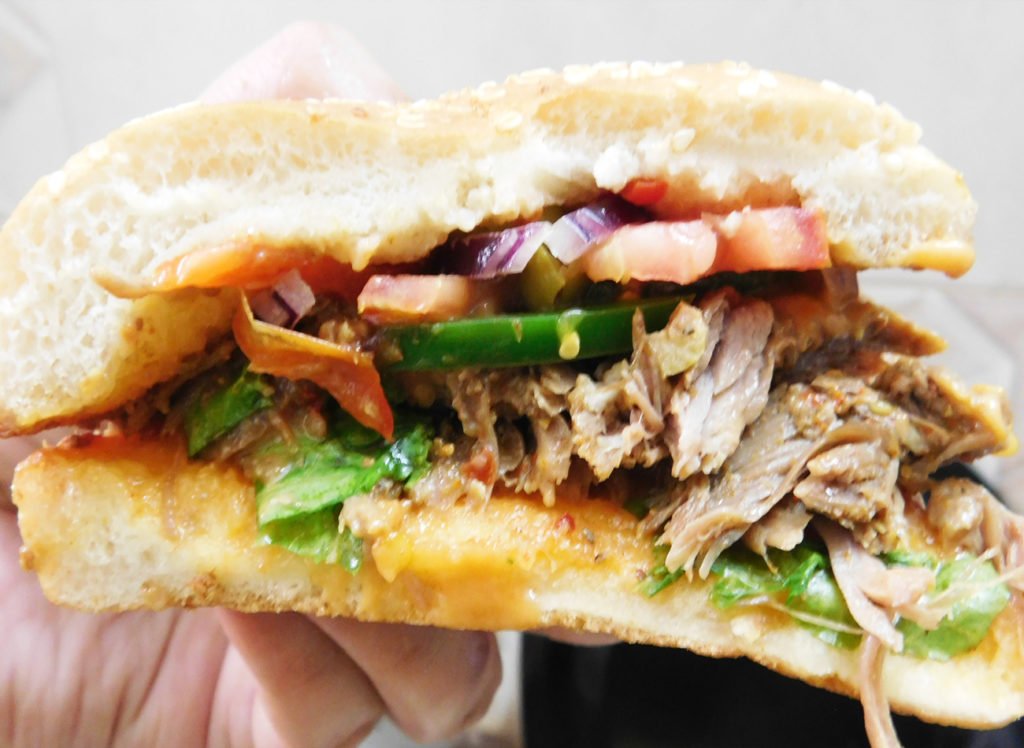 Bismillah let's get started.
Check it out The Best Meatball Pizza Recipe and printable version here!!
Want more Sandwiches or Burgers Inspiration?
Here are some other sandwich recipes on my blog:
More Luscious Lamb Recipes
Got a taste for lamb? Check out some more incredible recipes that get the best out of this underrated meat:
If you're looking for more easy, family friendly dinner ideas, you might also enjoy my Meatball Pizza Recipe or this Restaurant Style Tawa Fish Recipe, Homemade Lamb Burgers, Flavorful Mint Chicken Curry Recipe and Leftover Mashed Potato Pancakes Recipe are also fun recipes for the family!
What are your favorite burger toppings? Leave me a comment below to inspire my next burger recipe!
Put your own spin on it. And lemme know how it turns out and do take a few seconds to rate it! I would love to see your recreations so tag me on instagram @recipestable or Facebook (Recipestable) or on Twitter so I can see how lovely yours turn out.